Backlund vs Great Sasuke. WWE debuts Super Astros. Addressing the confused: RIP Tom Zenk. Survivor Series needs another 5 on 5 match and 10 tag team match. Sgt Slaughter gets his country back. Broken Matt invades Ring Of Honor.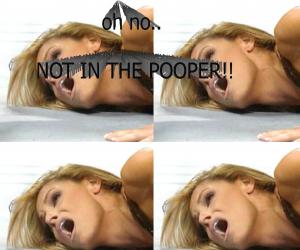 Sabu fired from TNA.
On Stage: Trish Stratus on the ring – Porn GIF
A Haitian and an Italian walk into DT's office no it's not a joke. Fan nails Kalisto in the face with a full water bottle and Live Cameras catch it. Bowe Bergdahl pleads guilty to desertion. DT predicts how next world crisis or war would start. Christian leaves WWE.